Having breakfast and chatting with Big C at the same time. My handphone rang (in the room) indicating that it's 8.15am. Time to get out of the house. But I continued to eat and chat ignoring the alarm and suddenly....
Big C: Why you call me?
Me: Eh, my phone is in the room la. How to call u when I'm eating bread here?
Big C: Then who called me? *scared*
Me: *scared*
background sound: Hawo???? Hawo?????
Guess who called?
Who else la..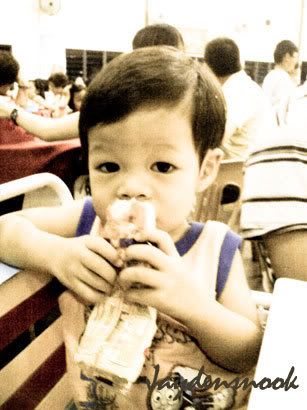 That budak kecik la....simply press fast dial and called his dadidi.